Latest Dave Sharp solo album
Spirit Days
Date Released - 1 February 2019
Musicians: Dave Sharp, Mark Dennis, Andrea Ferguson and Maurice Mulligan
Label: Little London Records. All rights reserved
Dave's long awaited studio album
Featuring Dave Sharp
Rock Off Fibro vol 1
Date Released - 6 August 2018
Featuring: Dave Sharp, Theatre of Hate/ Spear of Destiny, Evil Blizzard and more
36 bands, 1 great cause.
2cds of awesomness featuring Theatre of Hate/ Spear of Destiny, Ferocious Dog, The Main Grains, The Idol Dead, Dave Sharp and Evil Blizzard to name but a few. Also includes the Rock Off Fybro song.
Raising awareness and funds for people with Fibromyalgia
Dave Sharp Solo Albums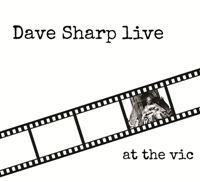 Dave Sharp live at the Vic
Date Released - 3 February 2017
Musician: Dave Sharp
Label: Little London Records. All rights reserved
On a cold Sunday evening in November, 3 days before the US presidential elections, Dave Sharp gave a totally unrehearsed and spontaneous solo acoustic performance for an intimate crowd at the Victoria Inn, one of Colchester's premier live music venues.
There was indeed something in the air that night, a kind of apprehension, a kind of uncertainty.
It's all captured here, live in detail, between the notes and between the lines on this 11 track disc...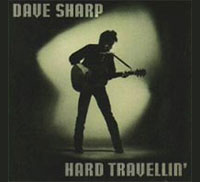 Hard Travellin'
Date Released - 27 August 1991
Producer: Bob Johnston
Musicians: Dave Sharp, The Barnstormers
Label: Capitol Records LLC. All rights reserved
Recorded at a time of change with a bunch of skilled musicians for a backing band. This is a defining piece of work which captures a songwriter enthused by challenges ahead and moving apace in a new direction.
"It seemed logical at that time to record my first solo album", says Dave. "Bob Johnston, whom I was working with at the time, suggested The Barnstormers and I meet up at the Hit Factory in New York City to record.
"By the end of one studio session, we pretty much had an album together. We completed it in Nashville later.
We called it 'Hard Travellin' for good reason".
Downtown America
Album Released - 4 June 1994
Produced by Bob Johnston
Guest Musicians Include: Larry Crane & Dave Grissholm (John Melencamp Band)
Label: BMG Dinosaur Entertainment Ltd (US only release). All rights reserved
Click Here: To watch the promotional video for Downtown America
The second solo album from Dave Sharp was a coming of age for the boy from Salford. A US-only release, the album not only reached an appreciative audience in the States but also brought him to the attention of a number of his musical heroes.
Sharp illuminates: "When we recorded Downtown America we got involved with the Second Harvest charity organisation.
"Bob Johnston thought we could help out by recording a song for them.
"We chose a traditional American worker's protest number called Give Me Back My Job. Bob played it to some of his 'friends' then called me back a few weeks later saying that Willie (Nelson) and Johnny (Cash) wanted to sing on it.
"So I got a chance to meet some of the people I revere extremely highly. Some of the most talented people that have put their lives into Rock 'n' Roll. And who have done an immense amount to further the art."